We've been so absorbed with the progress of our house that I haven't been in the mood to experiment with baking ... which is good, means less fatty food to consume, haha. Hmm why do I always have to type "haha or hehe" ... well it's just me; Kiwi G and I laugh a lot everyday and kid each other all the time. As unprofessional and annoying as it may seem, I just have to express my laughter, even in the form of words.

Back to the main subject, unfortunately the house to our left which already has its foundation built, is a double storey house. Bummer! Hope it doesn't block most of the sunshine from us. The house to our right and the house directly behind us will be single storeys, phew!

We had much fun last week, selecting wall and floor tiles for the wet areas ie kitchen splashback, laundry, bathroom and ensuite. Here are some blurry photos taken in a hurry as they were closing for the day and had most lights turned off.


The colours of the kitchen splashback and bathroom wall are supposed to be similar to the ensuite wall ie blue tone but somehow the photos turned out grey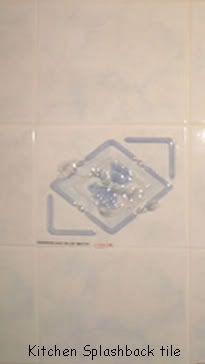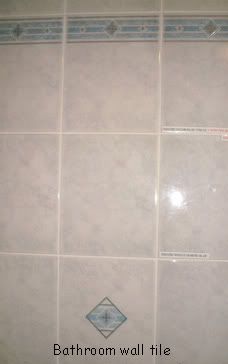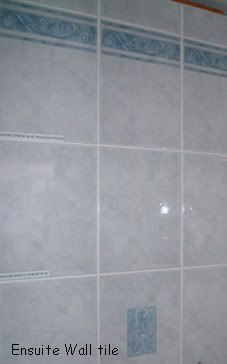 We chose shell shaped soap holders and towel rail (photos not shown here) and this one: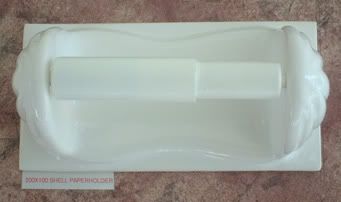 This weekend we will probably visit another showroom to get quotations for tile and laminate floorings