In answer to Dennis' question, I have taken a photo of the curry puff plastic moulds that I used. Without using moulds, my curry puffs look as ugly as my kuih dadar. My mom bought the moulds at Pudu Pasar. The pink/red one is an Ang Koo mould which I have yet to use because I haven't gathered enough courage to try making some.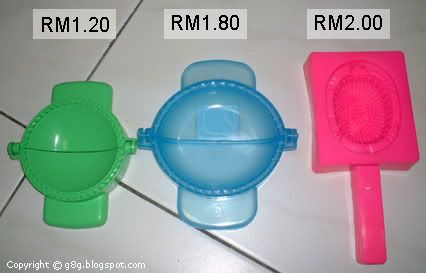 This is the small oven I use to do my baking.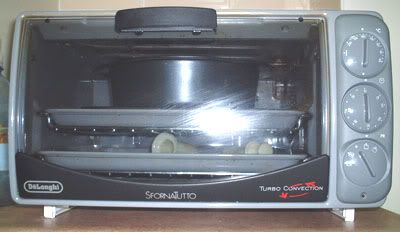 I was surprised to find instant cake mix for Pandan Chiffon Cake last night but what really caught my eye is the brand name "
PONDAN
" ??? If you know what that word means, hehehe. Anyway, also bought the Goreng Pisang flour mix, can't wait to try them later ... when I feel thinner *LOL*
An updated photo of my work desk. You can see bits of my artwork here and there.
Yes, my own business has something to do with art.