Went to inspect two homes last Saturday. House prices at the suburbs we are looking at, are still out of our reach. The good news is, prices are expected to slide further due to more likely rate rises by the Reserve Bank in the near future. Over committed investors hogging the properties might be forced to sell as a result of the rate rises. We'll see.
This house has 4 decent sized bedrooms upstairs but downstairs is too compact for our liking.
The asking price is AU$419k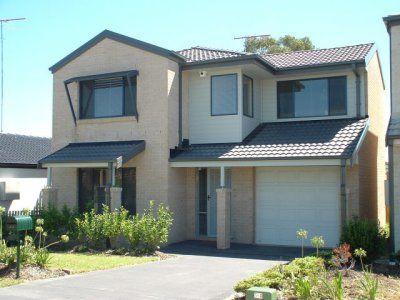 This one is new, has 4 smaller sized bedrooms compared to the one above but
the traffic noise level coming from the busy road right in front of the house was unbearable.
The asking price is AU$420k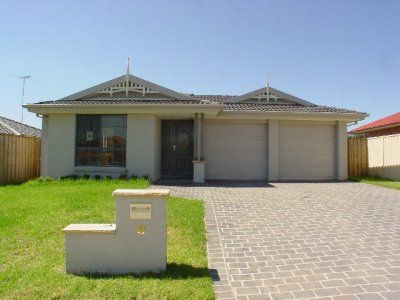 While driving around several suburbs, I can't help but snapped a photo of this street name: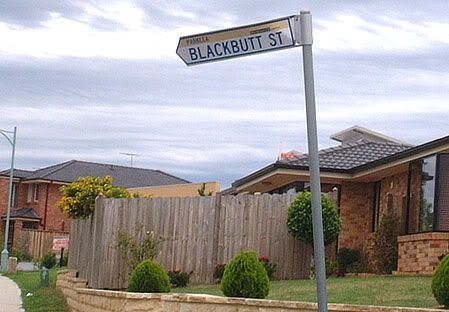 We are taking things easy and will continue to house hunt until we find something we really like and of course, within budget as well. But I must say, it gets a little tiring looking for that right home.

Now on to the next topic - lightning. Kiwi G and I have developed a bizarre passion for storm clouds and lightnings. We often watched in awe from our bedroom window, whenever there are lightnings - much prettier than fireworks. Truly, God's work is unfathomable. We decided to capture the mighty lightnings with our old digicam. Man, lightnings sure are fast, Kiwi G managed to snap only 2 out of approximately 500 takes despite using a 0.2 seconds continuous shots mode.